If you want to be in the know about what's going on at our organization, you've come to the right place.
Our three primary Diner volunteers who greet and serve visitors pie, coffee, and soft drinks celebrated National Manufacturing Day (October 4) the previous day when Executive Director Olga Herbert created a Mystery Tour for them that included our top three vendors:  Dainty Pastry in Latrobe, PA; Nicholas Coffee Co. in Market Square, Pittsburgh, PA, and the Natrona Heights Bottling Company.  All hosts were most gracious; they shared tips, 'secret' areas of production, and even a sample at each of the three stops.  See photos (in our Photo Gallery) from this day away tour that gave our volunteers "the insider" scoop of the products they serve every day at the Lincoln Highway Experience.
Providing a Better Visitor Experience...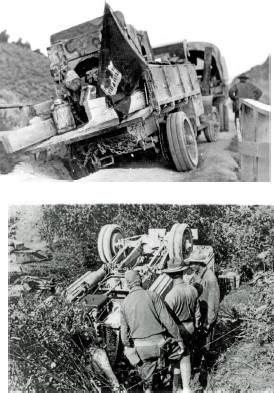 On July 7, 1919 an assemblage of 300 men with 81 vehicles left Washington D.C...