Drive the Lincoln
with the new edition of the Lincoln Highway Driving Guide
Of all the states that we crossed, Pennsylvania stands out par excellence in good roads, clean, attractive towns, beautiful farming country and fruitbelts, and well-built, up-to-date farm buildings. The whole state had an air of thrift and prosperity, and every little home was surrounded by fine trees, flowers, and a well-kept vegetable garden. 
                                                                      It Might Have Been Worse, 1920
                                                                     -Beatrice L. Massey
The new edition of the Lincoln Highway Driving Guide is here! This driving guide offers directions for travelers wishing to follow the original Lincoln Highway to experience the "200-Mile Roadside Museum" of LHHC's six counties and see various roadside attractions along the way.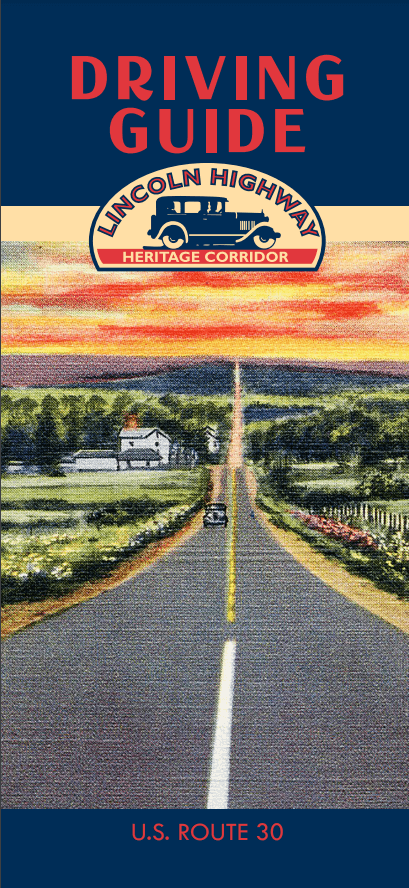 As you travel the Lincoln Highway, you will discover that the journey is just as important as the destination. The early Lincoln Highway sparked popular imagination and fostered the rapid growth of automobile tourism in America. Today, the route still offers unique attractions, abundant shops, B&Bs, diners, Main Street communities, and "super-sized" attractions for all ages to enjoy.
You can download previous versions of the Lincoln Highway Driving Guides directly from our website for FREE! However, these driving guides are outdated and may no longer be entirely reliable. For the most up-to-date Driving Guide, visit the Lincoln Highway Experience gift shop.
Click desired Driving Guide below to download!