UPCOMING TALKS
"Black Mobility and the Automobile" by Kim Cady
Saturday November 18, 2023 - 1:00 p.m.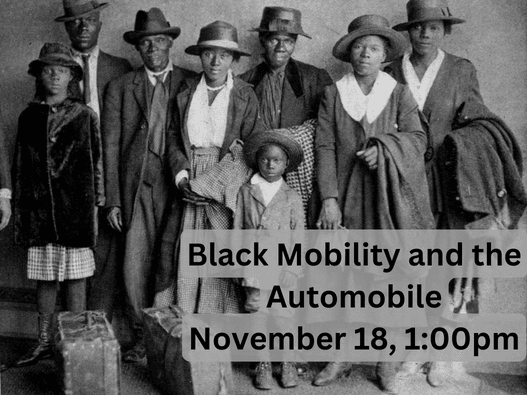 Join us at the Lincoln Highway Experience for the final edition of the 2023 "Lincoln Highway Talks" series on Saturday, November 18 at 1:00pm. LHHC's very own Executive Director, Kim Cady, will present "Black Mobility and the Automobile" based on her research for the book "Pittsburgh and the Great Migration," for which she was a contributing author. The lecture will explore how automobile travel and ownership provided greater opportunities for Black individuals and families to move to different cities, states, and regions during the Great Migration of the twentieth century.
Admission is $5 per person, no reservation required. Cookies and coffee will be available for a suggested donation of $1.