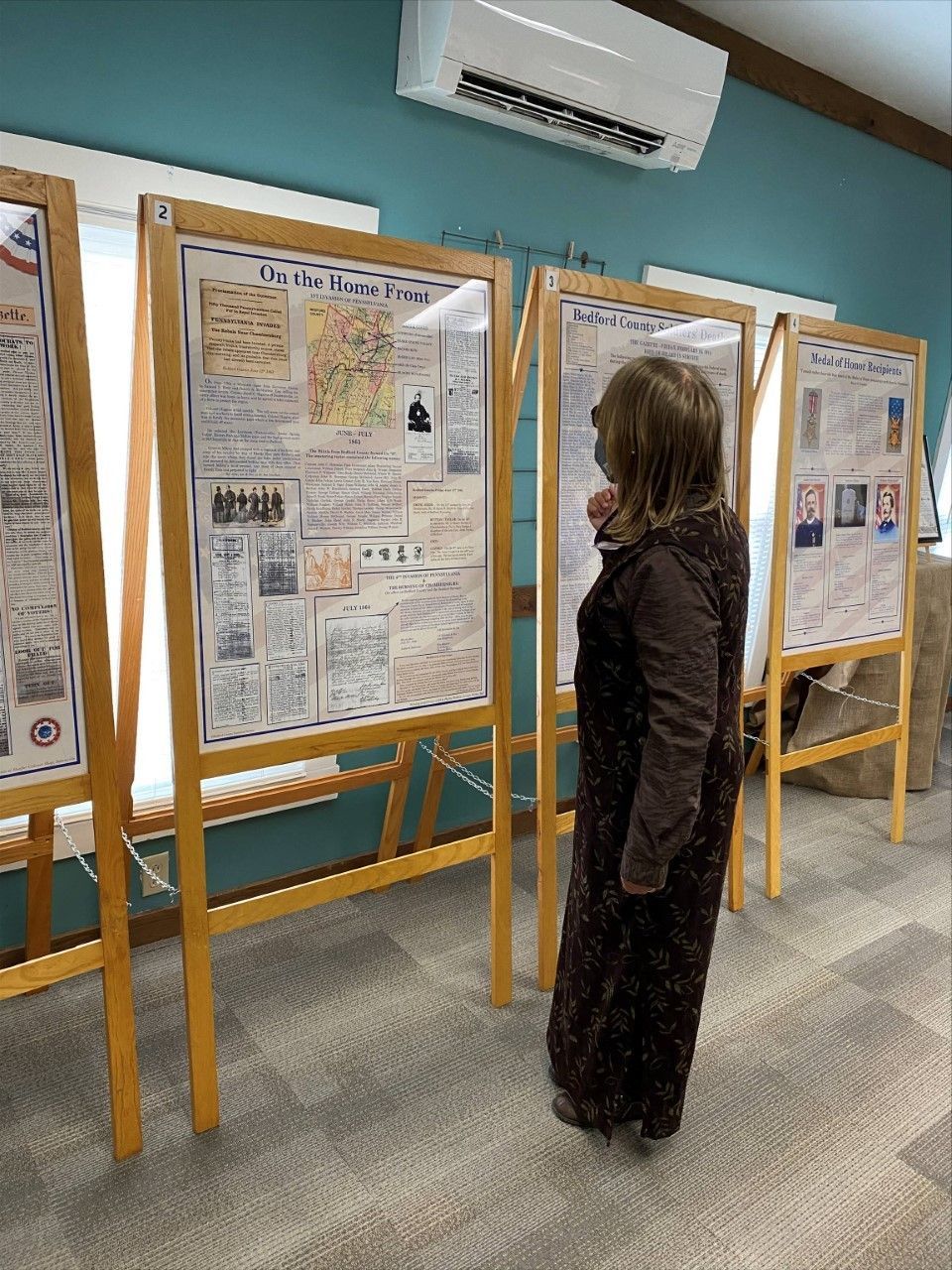 In collaboration with the Bedford County Historical Society, the Lincoln Highway Heritage Corridor is hosting a new exhibit, On the Home Front, in The Gantz Gallery of the Lincoln Highway Experience, 3435 State Route 30 E., Latrobe, PA  15650 from Monday, November 16, 2020 through Monday, March 31, 2021.  The On the Home Front exhibit focuses on the Civil War and Bedford County's participation in it via a number of storyboards and memorabilia.   
Viewing this exhibit is included (as is use of an Audio Wand, postcard with postage stamp, piece of pie and cup of coffee) in the Admission Fee to the Lincoln Highway Experience.  Through December 31, museum hours are 10 a.m. to 4 p.m. (with last visitors admitted at 3 p.m.), Monday through Saturday.  January through March, the museum is open Monday through Friday.  For more information and/or holiday hours, visit www.lhhc.org 
Varied thematic exhibits from along the 200-mile Lincoln Highway Heritage Corridor will be featured every two months in The Gantz Gallery.  Executive Director Lauren Koker believes this exhibit is an opportunity to share an earlier period of history that was a predecessor of the Lincoln Highway.