Lincoln Highway Talk - "Benedictine Monks Along the Lincoln Highway"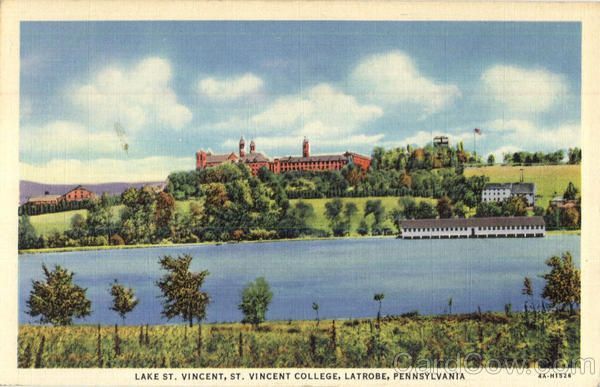 Join us at the Lincoln Highway Experience on Saturday, February 12 at 1 p.m. for the first Lincoln Highway Talk of 2022! Saint Vincent College's Fr. Brian Boosel will be presenting his talk, "Good Neighbors: Benedictine Monks Along the Lincoln Highway in Pennsylvania," about how the history of the Lincoln Highway is interwoven with that of Saint Vincent Archabbey and Saint Vincent College.
Cost: $5 admission per person. No reservation required.
Coffee & cookies will be provided for a suggested donation of $1.
Due to the ongoing COVID-19 pandemic and Saint Vincent Archabbey's requirements for Fr. Brian and their other monastic community members, we are requiring all attendees to wear masks to this talk and practice social distancing as much as possible. Thank you for your understanding.
About Father Brian Boosel:
Father Brian Boosel, OSB, PhD., is an Assistant Professor of History at Saint Vincent College in Latrobe, PA. He has a Master of Divinity from Saint Vincent Seminary, a Master of Arts in European History from Slippery Rock University, and earned his Doctor of Philosophy in Early Modern European History at the Catholic University of America. His focus in history is France and England from the Renaissance and reformation periods through the Victorian age. Father Brian is also interested in the local history of Saint Vincent and its neighbors.