Lincoln Highway Talk - "A Postcard Tour of the Lincoln Highway" by Barry Elliott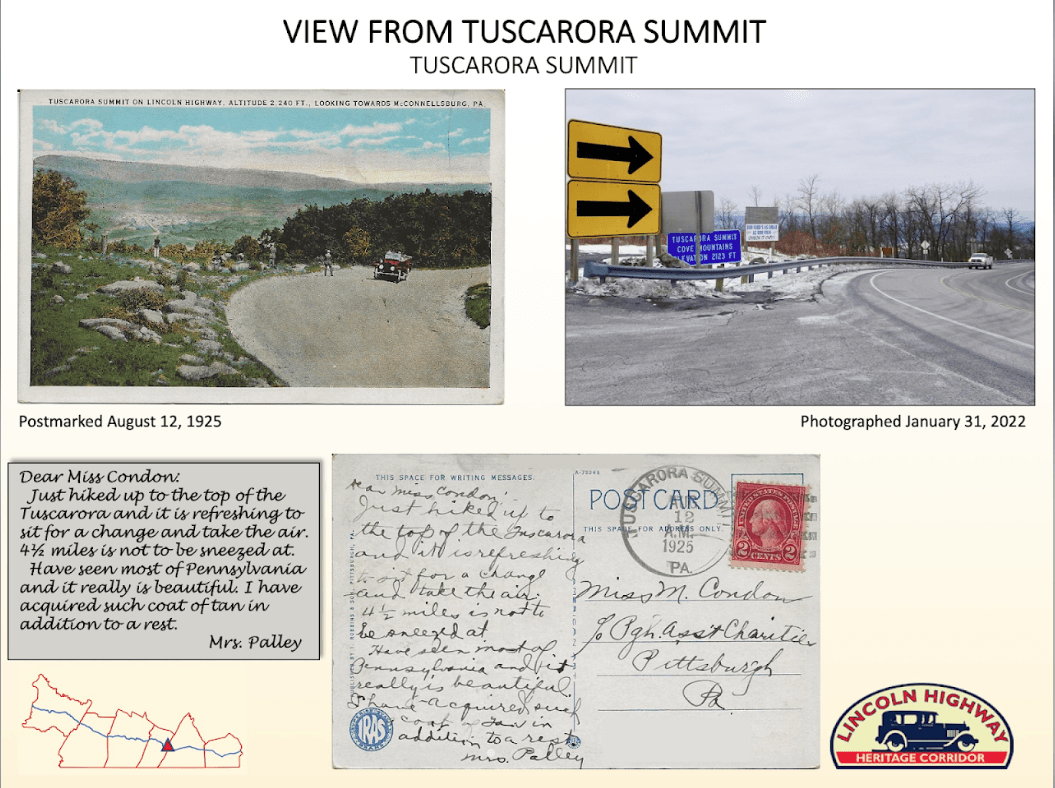 Join us at the Lincoln Highway Experience on Saturday, February 25 at 1 p.m. for our first Lincoln Highway Talk of 2023! Our guest speaker, Barry Elliott, has spent years collecting vintage Lincoln Highway postcards and has spent over 1,000 hours creating an interactive Lincoln Highway Postcard Map for the public to enjoy. In his presentation, Barry will share some of the history of Lincoln Highway postcards he has uncovered during the completion of the project and how he has overcome some unique challenges in hunting down the history and location of each postcard. This is an event you will not want to miss!
Cost: $5 admission per person. No reservation required.
Coffee & cookies will be provided for a suggested donation of $1.
About Barry Elliott:
Barry Elliott is a resident of Franklin County who has used his professional experience with Google Earth to complete an incredible project. In an ambitious effort that took over a year, Barry created an interactive Google Earth program that shows not only the original route of the Lincoln Highway in our heritage corridor, but displays digital scans of vintage Lincoln Highway postcards embedded in the map at the locations the postcard photographs were taken. Each individual postcard - over 350 in total - is embedded in the map with information about the locations shown and a side-by-side comparison of the postcard and the scene in present day. His efforts will enable visitors to practically step back in time to see how the landscape and landmarks have changed from the day the postcard photographs were taken to the Lincoln Highway we still enjoy today in 2023.