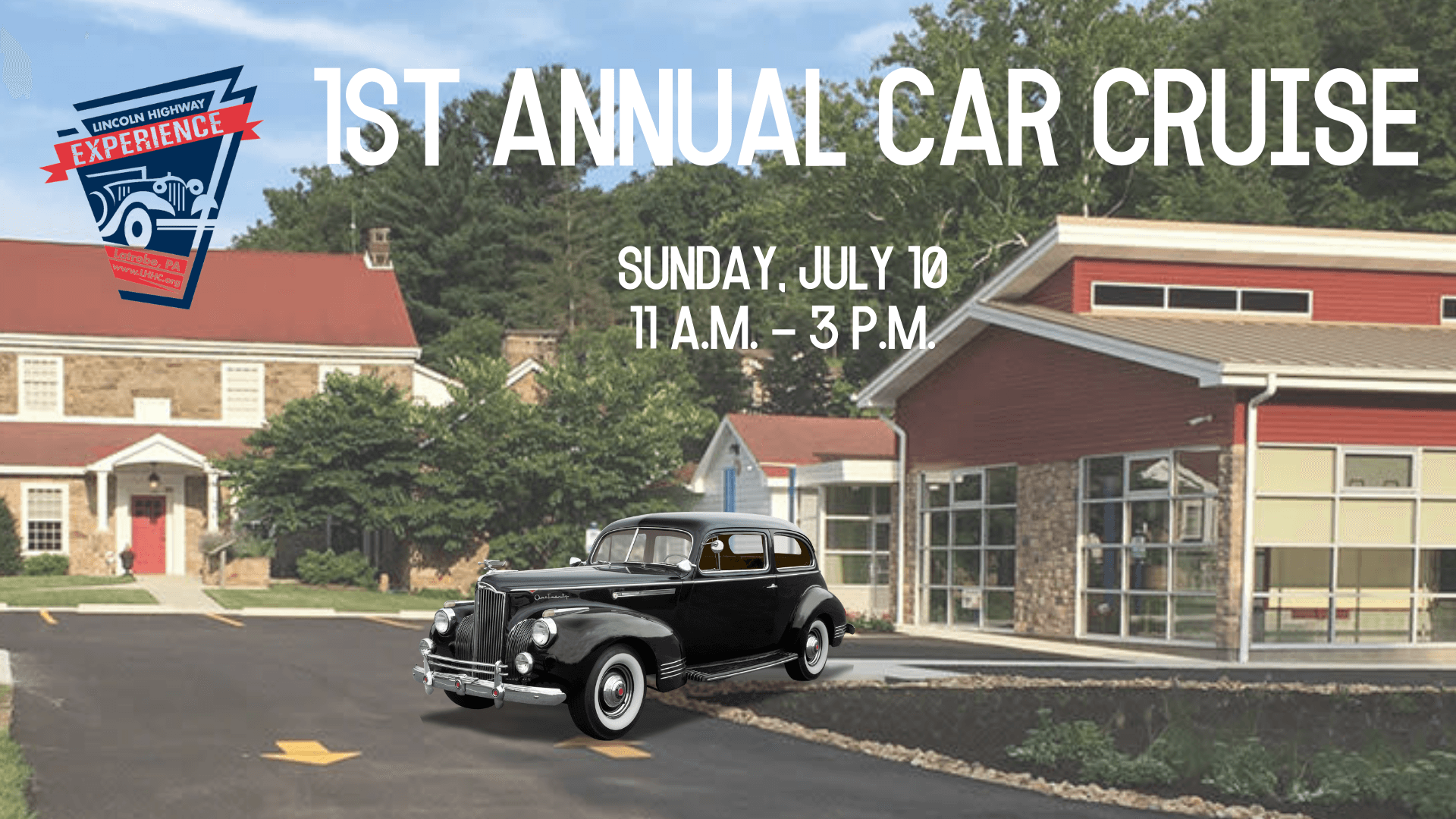 1st Annual Car Cruise at Lincoln Highway Experience
Sunday, July 17, 2022
11 a.m. – 3 p.m.
Love classic and custom automobiles? Have a classic or custom vehicle to show off to the public? Now's your chance! The Lincoln High Experience welcomes all owners of classic and custom cars, trucks, or modified vehicles to showcase their vehicles.
Enjoy classic and custom cars, music, food trucks and drink, Chance Auction, 50/50 raffle, prizes, and more!
Cost: $5 per vehicle (includes dashboard plaque). FREE for visitors not showcasing cars.
All entries are eligible for prizes in judged categories.
Be sure to check out our Museum and Gift Shop. Regular admission rates apply. All proceeds benefit the Lincoln Highway Heritage Corridor.