16th Annual Inside Ligonier Valley - A Home Tour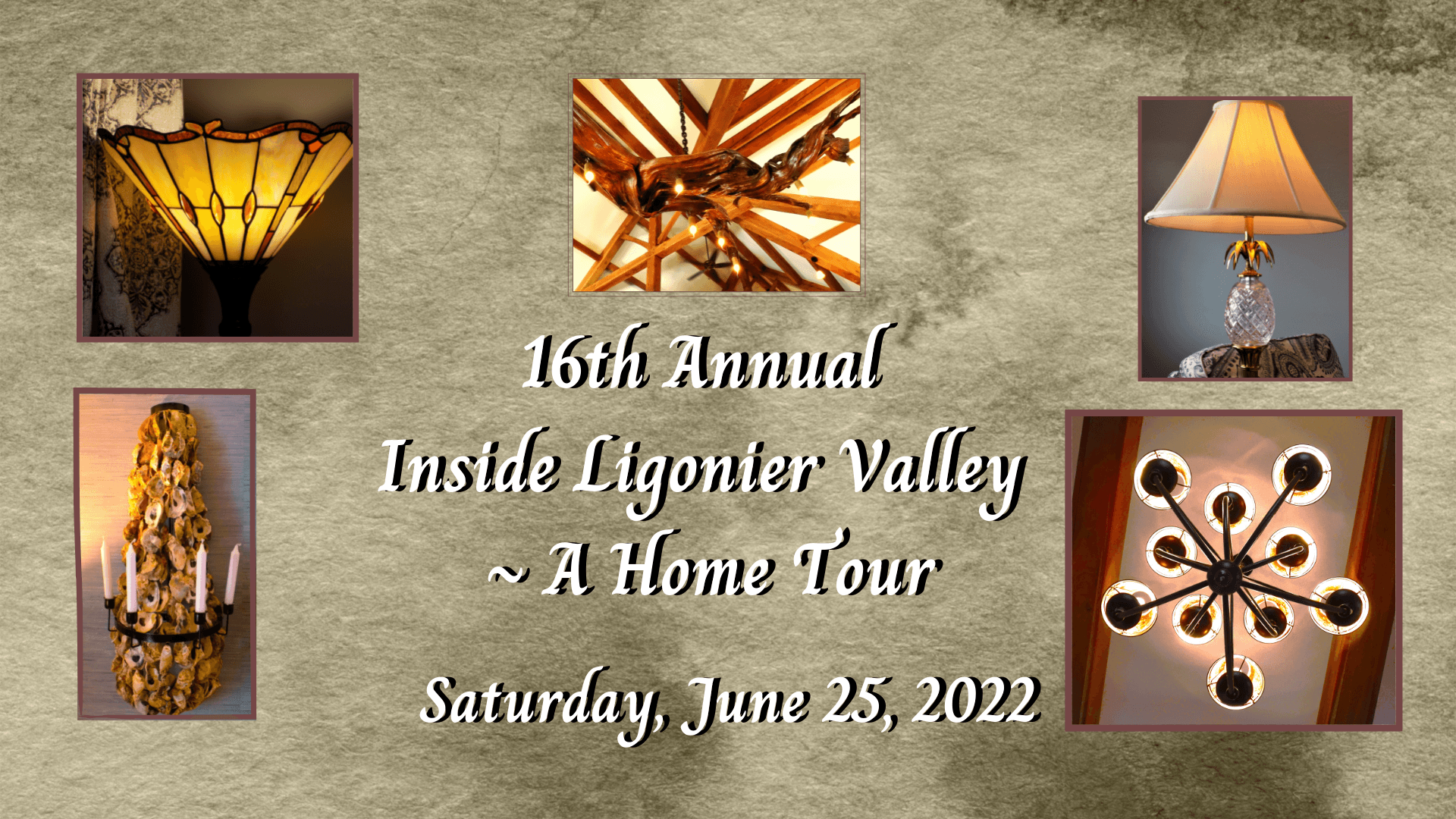 Discover the beauty and unique characteristics of the homes of the Ligonier Valley with the 16th Annual "Inside Ligonier Valley – A Home Tour." Each year this Ligonier tradition highlights a collection of eclectic houses that define Ligonier's finest homes, surroundings, and vistas.
This is a self-guided, travel-at-your own pace tour. No photographs (interior or exterior) are permitted.
Please note, since these are not public spaces, many of the homes have stairs leading into the home and/or to the second floor. Therefore, they are not handicap accessible.
No pets of any kind nor children will be permitted on the tour. The Tour will be held rain or shine!
Tickets: $40 if purchased by June 20
$45 if purchased June 21 - 25
Note: Tickets are limited. No refunds granted.
Check-in from 9:30 a.m. - 12:30 p.m. on Saturday, June 25 at the front of Janney Montgomery Scott Wealth Management (formerly Citizens Bank)
121 East Main St., Ligonier (Ligonier Diamond)
Reservations required. To make yours, visit LigonierHomeTour.org.
Need help with purchasing your tickets online? Call the Ligonier Valley Historical Society at 724-238-6818 or the Lincoln Highway Experience at 724-879-4241 and we'd be happy to assist you!