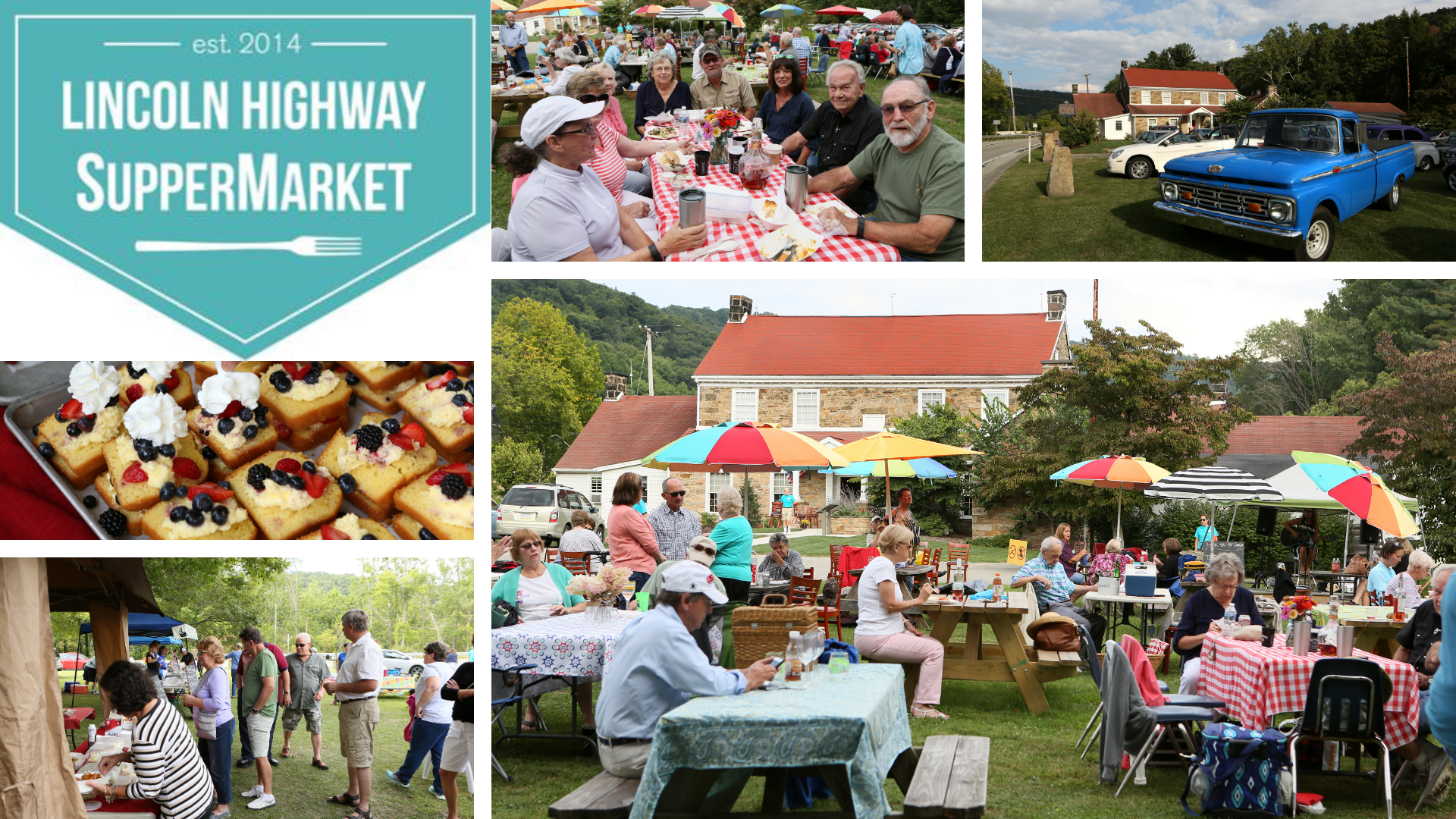 Our 8th annual Lincoln Highway SupperMarket returns for 2021! Join us for our weekly open-air food festival Wednesdays, June 2-September 8, 5 – 8 p.m. at the Lincoln Highway Experience! Enjoy breezy summer evenings on our lawn with great food from local chefs, BYOB, and live music!
Cost: $5/car for admission. Additional cost for food purchased from chefs' booths.
Tables are limited, so we suggest you bring chairs or blankets, especially if you will be arriving late. No outside food or pets are permitted.
Funding for the live entertainment for this event is provided by the Westmoreland County Local Arts Grant Program.
2021 Chefs:
• Aroma Italiano
• Chef Dato's Table
• Connections Café
• Grateful Smoke BBQ
• Blended n' Brewed
• Bella Terra Vineyards
2021 Live Entertainment:
• 6/2/21 - Three Good Reasons (cancelled due to rain)
• 6/9/21 - Tim Roberts & Stacey Meyers
• 6/16/21 - DejaVu
• 6/23/21 - Detention
• 6/30/21 – Gary Stewart (cancelled due to rain)
• 7/7/21 - The Hamilton Ave. Band (cancelled due to threat of rain and thunderstorms)
• 7/14/21 – Max Keefer
• 7/21/21 – Adam Fitz
• 7/28/21 - Detention
• 8/4/21 – Tim Bush
• 8/11/21 - DejaVu
• 8/18/21 – Gashouse Annie
• 8/25/21 - Tim Roberts & Stacey Meyers
• 9/1/21 – Three Good Reasons (rescheduled from 6/2/21)
• 9/8/21 - Gary Stewart (rescheduled from 6/30/21)