Roadside Giants
Packard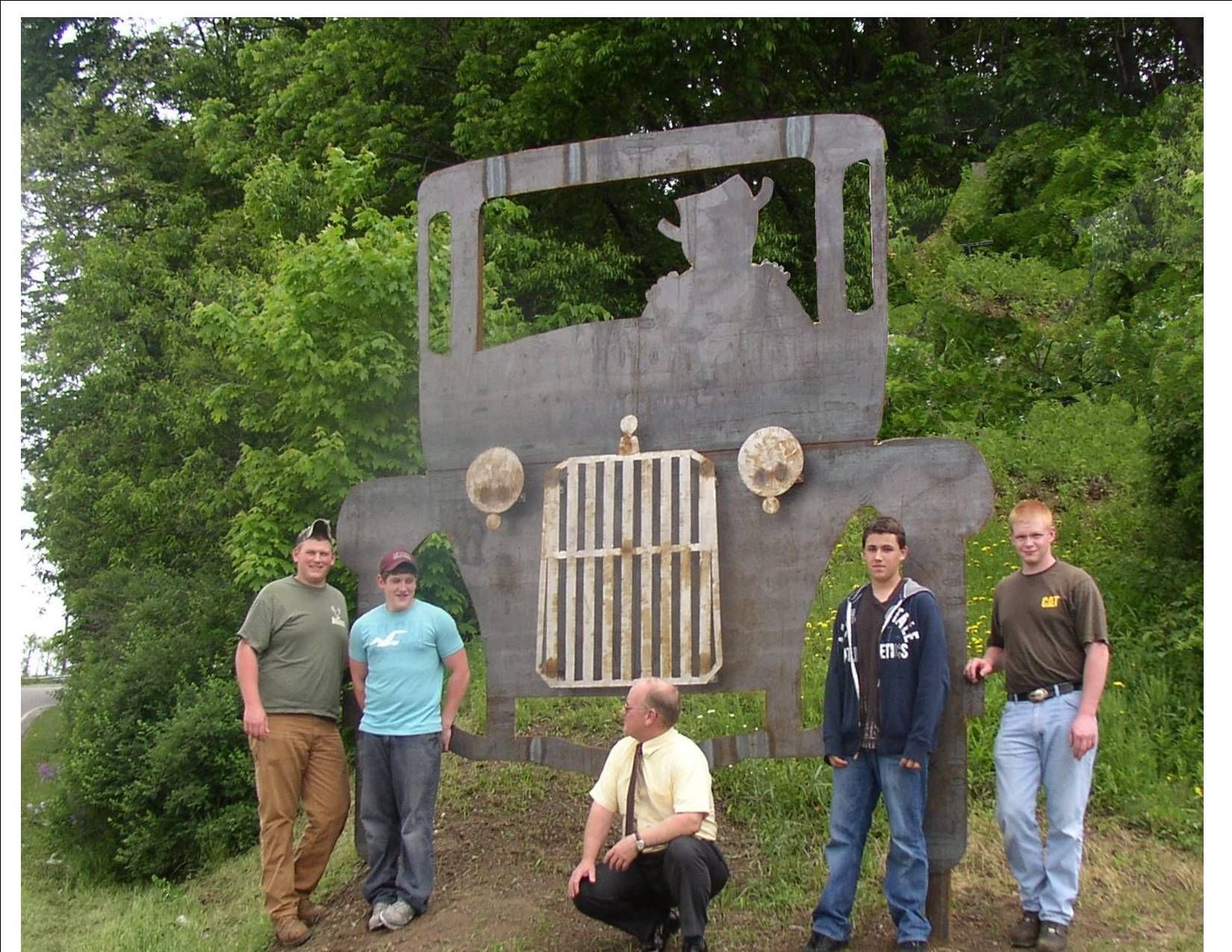 This 1920s Packard was constructed by the students of the Central Westmoreland Career & Technology Center. These students worked with partners in the community including: Fastenal Company, Minnick Signs, Westmoreland County Labor Management, and Westmoreland Community College.
Location: 241 Tollgate Hill Rd, Greensburg, PA 15650 (just off the intersection with Route 30).
Gas Pump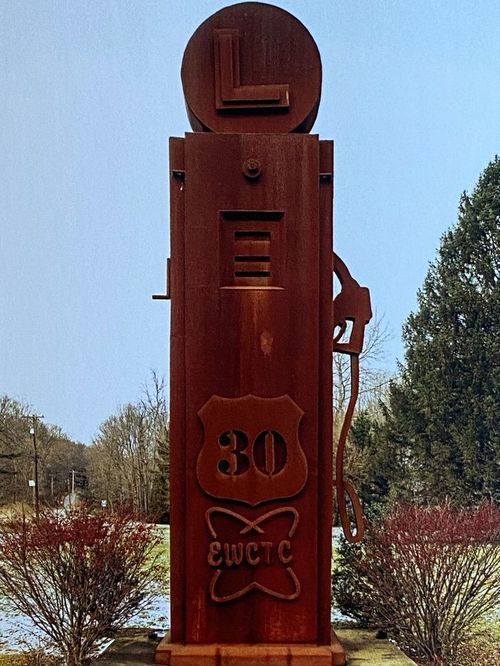 This 21-foot-tall 1940s Bennett gas pump was constructed by the students of the Eastern Westmoreland Career & Technology Center, who partnered with Mangery Crane, Modern Woodmen of America, and Terra Testing.
Location: 3435 State Route 30 East, Latrobe, PA 15650 (right outside the Lincoln Highway Experience!).
Bicycle Built For Two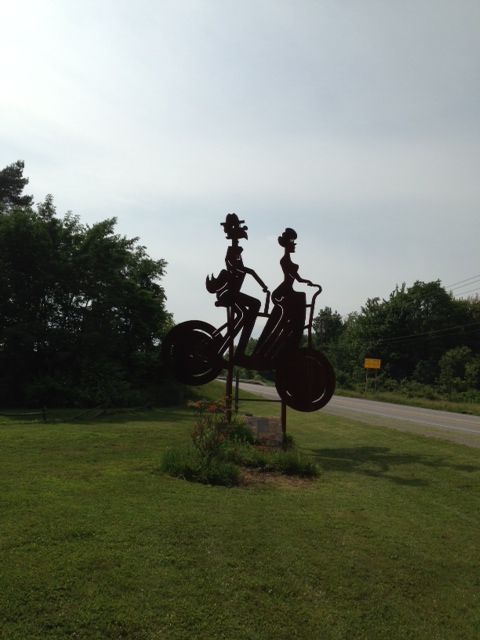 The students of the Somerset County Career & Technology Center worked with Highland Tank & Manufacturing, Modern Woodmen of America, Second Time Around, and Weyand Sign Company to create and install a Bicycle Built for Two.
Location: 2811 Lincoln Highway, Stoystown, PA 15563 (by the intersection of Routes 30 and 219 near Jennerstown).
Quarter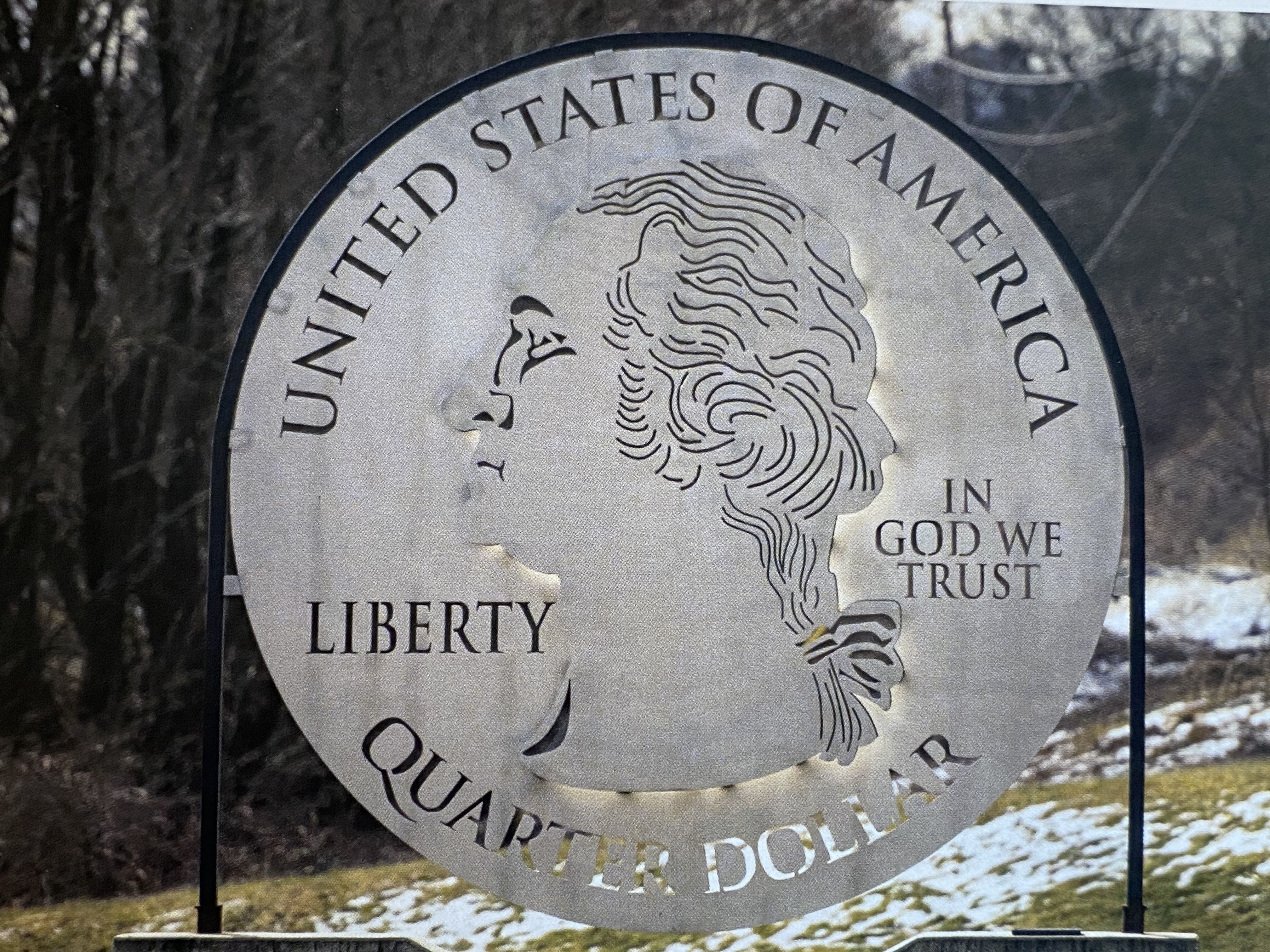 The Bedford County Technical Center decided to fabricate a giant quarter because of Bedford's connection to former President, George Washington, who marched into Bedford in 1794. The BCTC students partnered with MDL Manufacturing, New Enterprise Stone and Lime Co., BC Stone, SKE Design, Rockland Manufacturing, Down River Golf Course, and Modern Woodmen of America to construct and install this 1,600 pound quarter.
Location: 134 Rivers Bend Drive, Everett, PA 15537 (near the entrance to Down River Golf Course).
1920 Selden Pickup Truck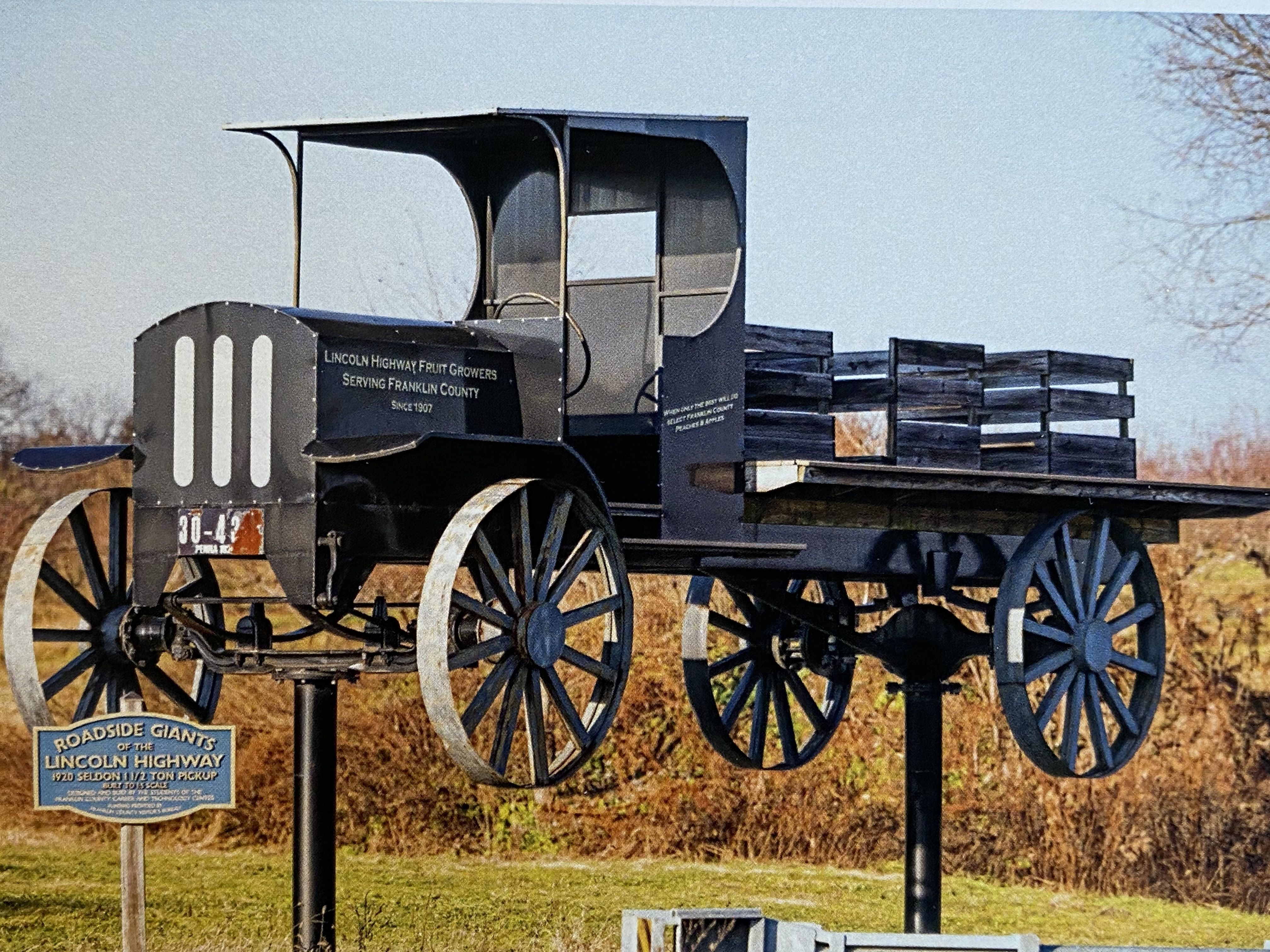 The students of Franklin County Career & Technology Center selected a 1920 Selden Pickup Truck and partnered with A-1 Rental, Booze Brothers Racing, Brian Yeager, Charles E. Brake Company, Dave's Truck Repair, Franklin County Visitors Bureau, Shatzer's Orchards, and Whit-Lane Tanks-Containment. On the bed of the truck, you will notice empty fruit crates, this is because in the heyday of the Lincoln Highway, there were fruit stands everywhere and Franklin County still has a very strong connection to agriculture. Shatzer's Fruit Market, located right on Route 30, allowed the Roadside Giant to be installed on their property.
Location: 2197 Lincoln Way W., Chambersburg, PA 17202.