Donate to our "Raise the Roof" Campaign!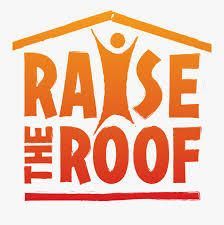 Since the Lincoln Highway Heritage Corridor is a 501(c)(3) designated by the IRS, all donations to our nonprofit are tax deductible.  
Support our Raise the Roof campaign!
The Lincoln Highway Heritage Corridor has never lived large-never.  We've worked hard for over 25 years with limited financial and human resources.  Fortunately, we've been able to surround ourselves with board members committed to action; supporters who not only like what we are doing along our 200-mile Lincoln Highway Heritage Corridor, but also admire our perseverance and creativity in developing a premiere attraction that Trip Advisor has ranked #1 in our area, the Lincoln Highway Experience.  Whether local visitors are just learning the compelling story of how the road in their backyard changed America; or, visitors from across the country and around the world who want to experience exhibits on overland transportation and how those experiences shaped today's tourism industry, we are on a roll!  Please help us keep it going. 
Our current need is to replace the 32-year-old roof on our 1815 National Register - listed Johnston House. (We've already patched it twice.) We need to do this replacement, not only to protect the historic structure, but to prevent damage to our exhibits and archives.
Send your donation to: LHHC, 3435 Route 30 East, Latrobe, PA 15650, or donate securely online by credit card or PayPal, using the button below.
We need 55 squares of shingles, at $675 per square. 
---