2019 Serro's Diner etched glass ornament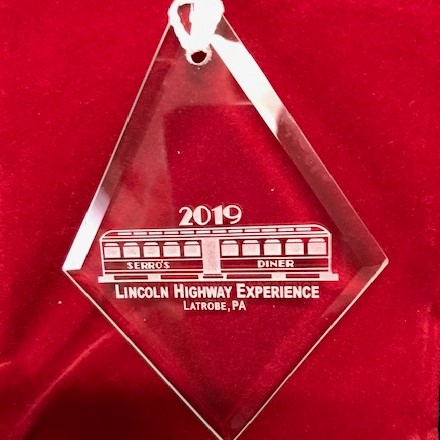 Be the FIRST to give this limited edition Lincoln Highway keepsake! This 3 ¾ "x 2 ¾ "etched glass ornament is lightweight and comes in its own red holiday drawstring bag. Our limited (50) shipment will only be available this year. For 2020, we'll be featuring another one of our authentic Lincoln Highway artifacts. $14.99 each. This ornament reads:
2019 Serro's Diner; Lincoln Highway Experience, Latrobe, PA.